Read by Philip Dodd
Introduced by Peter Donaldson, Edited and Mixed at dBs Music

Artist: Wiebke Siem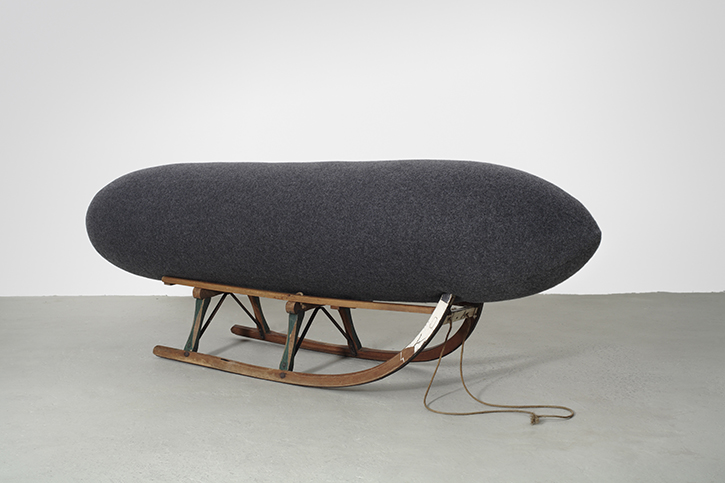 The dream of flying
29,9 x 90,6 x 20,9 foamed plastic, woollen coat fabric, and sledge.
Photographer Hans-Georg Gaul.
Previous - Chapter 45: The Affidavit
Next - Chapter 47: The Mat-Maker
The slaughter of whales continues. Every year, over 2,000 whales are killed for profit. Please donate now to help us stop whaling.