Read by Martin Atrill
Introduced by Peter Donaldson, Recorded by Plymouth University, Edited and Mixed at dBs Music

Artist: Chris Jordan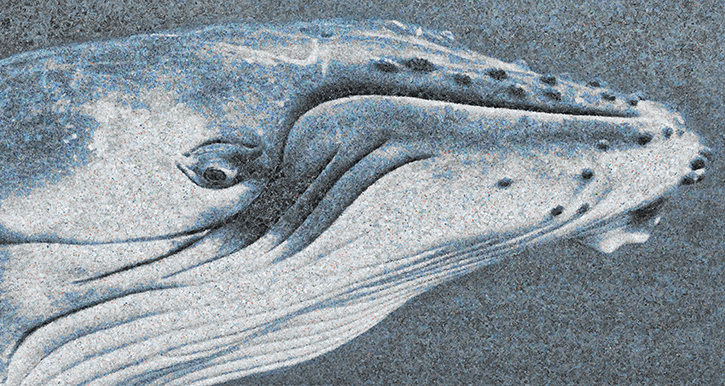 Whale 2011
Depicts 50,000 plastic bags, equal to the estimated number of pieces of floating plastic in every square mile in the world's oceans. (based on a photograph by Bryant Austin).
Previous - Chapter 31: Queen Mab
Next - Chapter 33: The Specksynder
The slaughter of whales continues. Every year, over 2,000 whales are killed for profit. Please donate now to help us stop whaling.