Read by Richard Wood
Introduced by Peter Donaldson, Recorded by Deep Blue Sound, Edited and Mixed at dBs Music

Artist: Matthew Higgs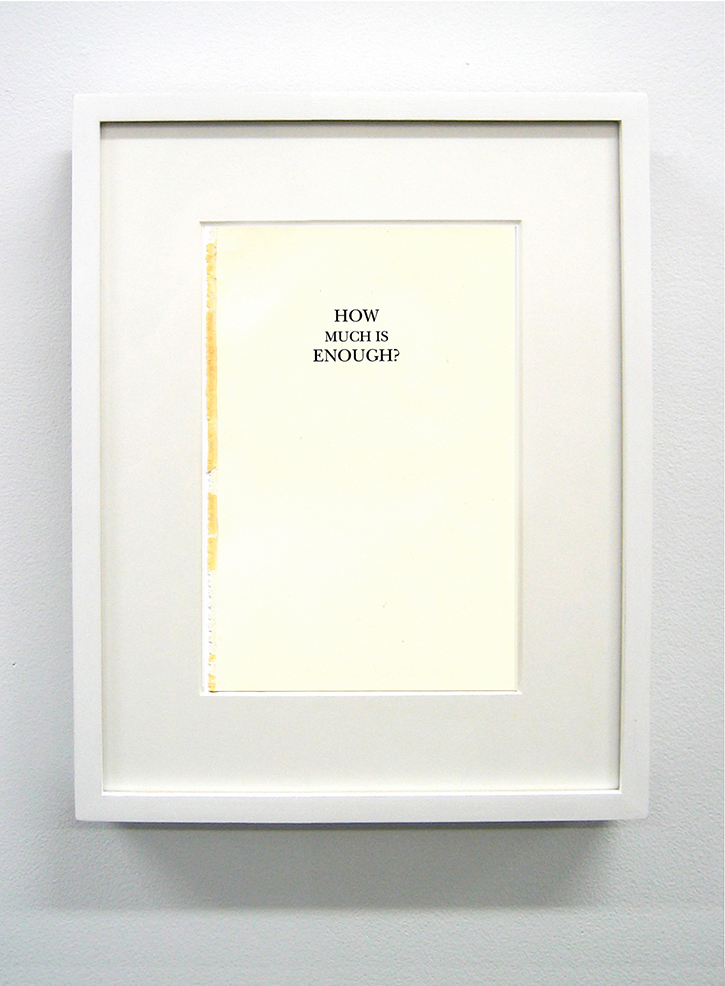 How Much is Enough?
2008
Framed book page
14 1/8 x 11 inches
Image courtesy of Murray Guy New York.
Previous - Chapter 108: Ahab and the Carpenter
Next - Chapter 110: Queequeg in His Coffin
The slaughter of whales continues. Every year, over 2,000 whales are killed for profit. Please donate now to help us stop whaling.